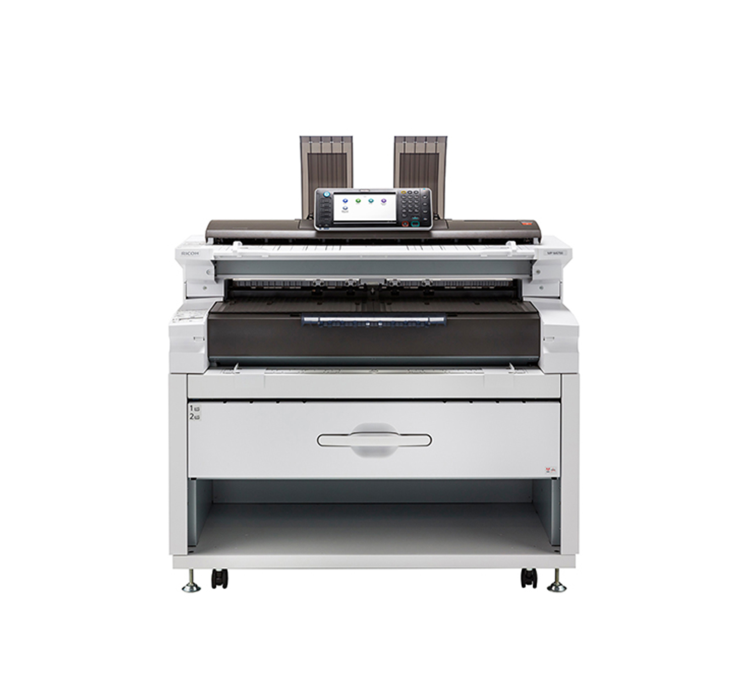 Ricoh W6700SP digital engineering blueprint machine
Product Details
The RICOH MP W6700SP is a black and white wide-format multi-function printing system with superior operability and scanning performance. Newly developed controllers and engines deliver high productivity and adapt to the processing of a wide range of document jobs, enabling efficient processing of drawings even in tight workspaces. In addition, the RICOH MP W6700SP features a full color scanner and can compress scanned file sizes. These features provide easy-to-manage digital drawings. The RICOH MP W6700SP has the features of a high-end product and delivers outstanding results that will support your business with superior performance.
Excellent paper handling and easy operation: The RICOH MP W6700SP is equipped with an internal paper-loading function that stacks paper that needs to be printed and copied horizontally. Even in a small space, you can easily take paper and work efficiently in front of the machine. In addition, a multi-function stacker or a two-layer stacker can be selected. The RIOCH MP W6700SP is also capable of stacking enlarged drawings to improve document operability.
New controllers and engines provide high productivity: In addition to the new controller for fast processing of print data, the RICOH MP W6700SP also features a new engine system for efficient production in a variety of situations.
- Continuous output speed *1 A0: 3.7 cpm, A1 long edge feed: 6.7 cpm
- First copy time*2 A1 Long-edge paper feed: 17 seconds - Warm-up time *3 2 minutes Provides high-quality scanning and storage as an easy-to-manage digital document. The RICOH MP W6700SP comes standard with full-color scanning, and even the A0 size has achieved 600dpi high-quality full-color scanning. In addition, the RICOH MP W6700SP has other features, such as image resolutions that can be adjusted from 150dpi to 600dpi, creating highly compressed PDF files and changing scanner magnification. You can store drawings and documents as various data sizes as needed.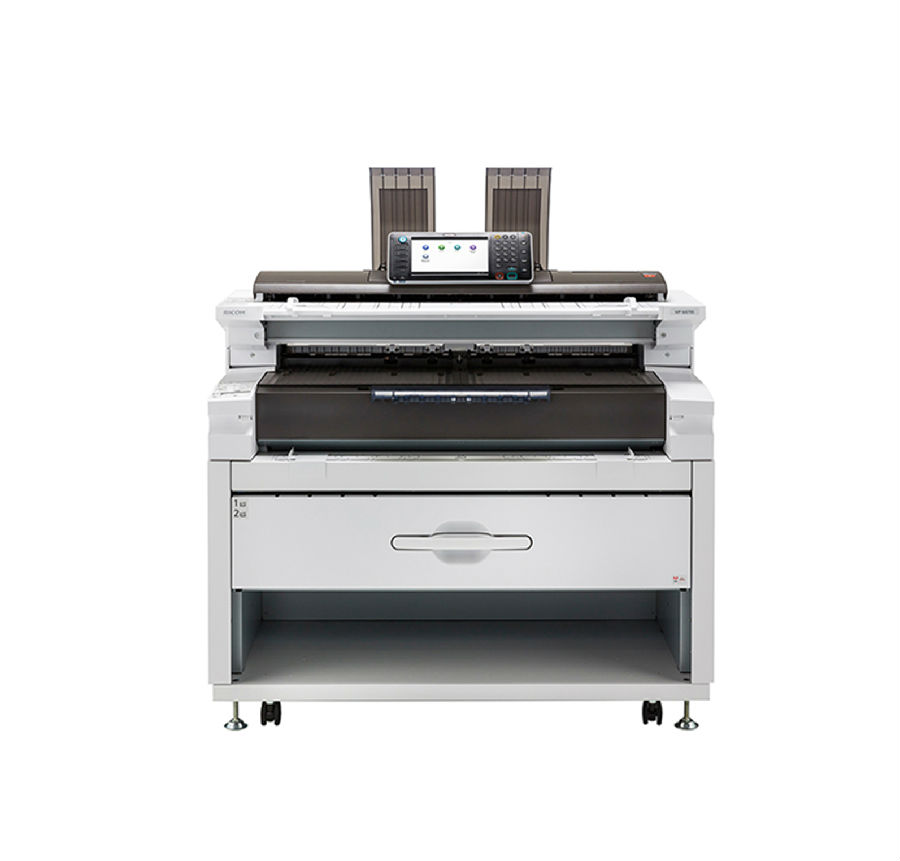 Inquiry